November 01, 2019 • Press Releases
Marathon MOVES: Marathon Making Industry Strides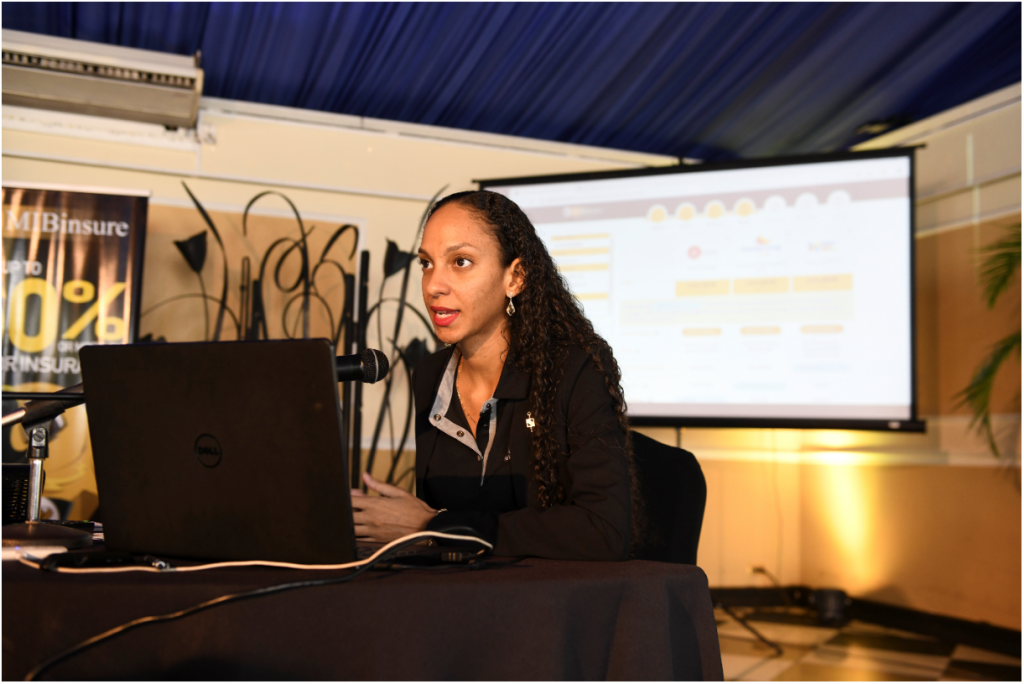 NEXT year, Marathon Insurance Brokers (MIB) Limited intends to raise $400-million from the market for the second phase of its technological shake-up of the $20-b sector.
"We haven't tied down the number yet. But we think it may be north of $300m to $400m. We would hope to go in the first quarter and Mayberry Investments would be handling that entry into the market. But the final determination has not been reached," chairman Richard Burgher told the Jamaica Observer's weekly Auto magazine.
"Finding the money to finance the people who want to pay their policy over an extended period, that's a little bit beyond our immediate reach, and the best way to do it is to invite people to share equity," he continued.
On Wednesday, Marathon Insurance Brokers Limited launched its innovative platform MIBinsure (mibinsure.com) at the Terra Nova All-Suite hotel in Kingston. A proprietary application, it is the first full-service online motor insurance broker in Jamaica and offers clients the ability to purchase, finance, and manage their claims online.
From the privacy and convenience of home, the consumer has the ability to: buy car insurance; renew policy with quotations from several insurance companies; premium finance purchase up to nine months; get cover note online; and report claim online.
The project represents the culmination of more than five years' work with investments north of $100m and involving a project team located in Jamaica, Ukraine, India, Russia, Uruguay and Canada. It becomes fully operational on Sunday.
"After five years of developing a platform that would change the way that an industry, that has not done anything innovative for 40 years, MIBinsure lends itself to improving and giving great convenience to the client; dropping their premiums by about 60 per cent or more, with the convenience of doing this at home. The $100 million spent over the past five years looks like it was worth it," Burgher told Auto.
"What MIBinsure will be doing for the industry is, in a manner of speaking, giving a wider reach to the Jamaican consumer. But the great benefit is to the consumer, now insurance companies must compete for the consumers business… The consumers now have the power at their finger tips who their insurers are going to be. You don't leave your office… you can print your cover note at home. And in every instance, bar none, you are going to save money," he continued.
The occasion saw Donna-Kay Smith, manager of customer experience and support services — MIB, giving a demonstration on how the platform works.
Insurers and regulators are not to be left out. The benefits include: insurers can readily see how their products stack up against rivals; real-time notification when transactions are completed; and quick and easy authentication of cover note.
"We hope to establish MIBinsure as the brand of preference; the brand that consumers can trust; the brand that will give you the kind of saving you'll expect, and the brand that is commensurate with efficiency and service.
With offices in Kingston, St James, Westmoreland and St Catherine, Marathon is one of the largest insurance brokers in Jamaica. Its services include the placing of traditional and non-traditional classes of insurance from motor, liability, marine and property to cyber risks and tourism.